Well I guess our wishes for the Sixers go above .500 was not to be.  I watched this one Tivo delayed. I probable started mid way thru the 3rd period. I resists skipping ahead. It looked like the Sixers had the game in hand.
I had a feeling this was going to be a loss when Iggy hits a 3 pointer, get's fouled but failed to make the free throw. Then he comes down and misses 2 free throws on an ensuing possession … ugh!  No comeback tonite. No matter how much the Jazz wanted to give it away.
The good thing about the NBA and this expedited season is that you don't have a lot of time to sit and ponder a loss. There's another game tonite. The Sixers will be in Oakland to face the former broadcaster now coach Mark Jackson and his Golden State Warriors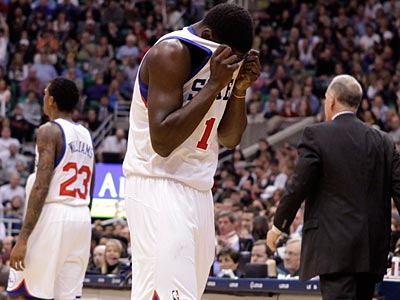 Hmmm .. it looks like the Warriors new front office has there hands full with "Golden State Warriors Face Multiple Sexual Harassment Charges, According To Report".