I don't know what this is .. Sanctimony or Sanity. My blog has been empty for over a month. It is not that I have not been watching my Sixers … or attending games …. or reading my fellow bloggers like Ricky, Liberty Ballers, and the the Depressed Fan. I still read Kate Fagan's articles everyday on Philly.com …
I just can't seem to get up for it like I used to. January is a rockin' month for the 76ers over the last few years. We watch them gel as a team on the annual holiday left coast road trip. Then rip off several 5-6-7 game win streaks on the way to the all star break.
(sigh) Its sad to think that those were the good old days. Nowadays , there is no sizzle.
I watched Mondays matinee tape delayed on TiVo. No bigee. Sometimes life gets in the way and you can't watch the game live. I started watching a couple of hours after tip-off. And I'm enjoying the game. I was at the game last Friday nite (a win over the Kings) and I was anxious to see them string a few wins together. Enter the Minnesota Timberwolves. A rarity in the NBA. They are a team with a worse record than the Sixers. The Perfect storm, right?
So I'm the digging the game. Its the 2nd period and my buddy calls me up. "Hey can you believe the Sixers blew a 20 point lead!". I fell off my couch … WHAT! They lose this game? "Yeah" he says  "They just lost in overtime". I was incensed. I turned off my TV and nearly threw my remote at the screen. I could not watch another second.
So on Wednesday, I somehow forgot that we were playing Portland. What's wrong with me? I actually tune into the end of the game. 41 seconds left and the 76ers are down 4. There's a timeout and Eddie J is dazzling everyone with his offensive brilliance. Exiting the timeout, Iggy puts up a lame 3 pointer that clanks off the rim. I knew it was over. Hell the Sixers knew it was over.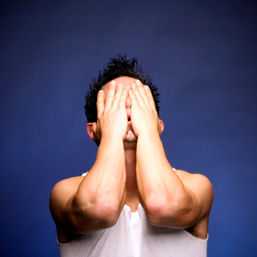 "Thank goodness I didn't have to watch the whole thing" I'm thinking to myself.What's wrong with me? Why am I so jaded. I have seen worse in my 30 years as a 76ers fan.
Somebody help me make sense of all this!