I could just not cipher how they did it … Lose to a smaller team by getting out rebounded on your defensive boards. They surrendered 21 offensive boards to the pistons (Sixers had 14), and a total of 51 rebounds (Sixers had 39). Don't give me that crap about how great Ben Wallace played (16 boards). Rebounding is about effort and we did not see it on Sunday.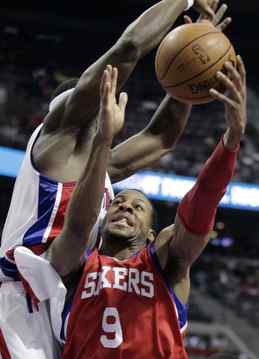 The Sixers coughed up 16 turn-overs to make matters worse. Every starter had at least 2 TOs.
The Sixers bench is doing better, but the starting five needs some work.
So the question has to be asked; "When do you put Speight's in the starting line-up?