It had been a week since the Sixers last lost a game. So I guess they were  due for a clunker. Many thought they we ripe for a letdown against the Bulls Wednesday. But they manhandled Chicago easily 121-99.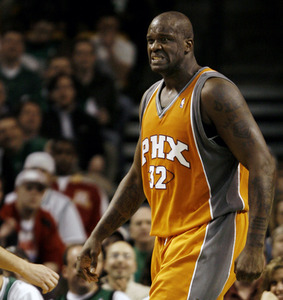 But the Suns were a bit more motivated after the loss to Philly at home and losing the first two games of their current 4 game road trip. Toss in a Sixers 0-13 shooting to start the game and that's all she wrote. Shaq had an impressive nite. But they never had a chance after the slow start.
What's next on the schedule ... hmm ... LeBron James and four other guys on Sunday. The Cavs will be in the tail end of a back to back after a Saturday nite joust in Detroit. The 76ers get a day of rest and a chance to steal one on Sunday.