So it was more that a dream a few days ago when I was hoping for the Sixers to strike gold in the 2010 NBA lottery. No, the Sixers did not get the #1 pick but the #2 overall is a pretty good deal.
I got this e-mail from Ed Stefanski today ...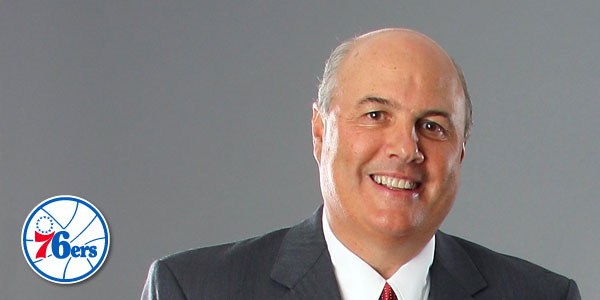 To paraphrase, it said "Hi Mr. Season Ticket holder ... My life (er) Your life as a Sixers fan just became relevant again. Thanks for sticking with us in spite of how we stunk up the joint last season. But as a small consolation we now have the #2 pick in the 2010 draft. Where I will draft Evan Turner unless I suffer a brain hemorrhage ... pick someone else ... and skewer my career just weeks after being brought from the brink of extinction."
All kidding aside this is great news. I fielded calls today from friends asking what I think about Tuesday's development. RU kiddin' me? I'm ecstatic! This changes everything.
People were talking Sixers hoops on the radio today ... in the midst of the Flyers improbable playoff run!
I just hope they don't over think this thing, try to get cute, or get greedy. The #2 pick is ideal. You don't have to play the "John Wall" or "Evan Turner" guessing game. Whomever the Wizards pick the Sixers will take the other. This is a no brainer guys. Your mind can start to play tricks on ya with the #1 pick. Hmm .. speaking of the Wizards, their last #1 pick was Kwamie Brown.
Did you see that look on the NJ Nets guy when he got the 3rd pick. He was stunned! It was like ...
Holy Crap! I can't believe that just happened.
At the same time I was jumping for joy in my living room like ...
Holy Crap! I can't believe that just happened.