So who will be available at #12
| Let the speculation begin. But before we indulge in the draft banter of who's gonna do what, lets gloat a little. Boston gets screwed.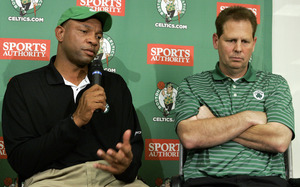 So all you folks who maintained that the Sixers should have tanked games can stick that in your pipe and smoke it. The Celtics blatantly tanked and look what the have to show for it. Paul Peirce will languish another year on a team with no direction. It may finally boil over and he gets traded. The Len Bias curse continues.
The basketball gods have ruled.
Sweet!