Executive: Sixers not for sale
...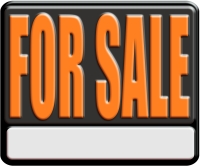 The things that pass for news during the off-season. In a Boston Globe article yesterday, a well-informed but unknown source says Comcast has been shopping the Sixers franchise around for the last 2 months. Could this be sour grapes in Beantown 'cause of the ill-fated AI trade. What are the chances this thing is true? Could the precipitous drop in attendance prompt speculation from the corporate bean counters? The team is worth more than double what they paid for it. Why not take the money and run? Maybe Mr. Roberts is tired of the trade AI debate.
Not likely.
Could a confidentiality clause keep employees from spilling the beans ... for two months?
Not likely.
And what about a suitor? Could the return of local management to the Inquirer have inspired some other local Joe to dream of owning their own team. Heck perhaps Pat Croce has been prompted to come back to secure that championship ring. Okay, that one would be too go to be true. But ya see how these thing just grow out of thin air? People start talking ... the possibilities are measured .... It could happen right?
Not likely.